by Mark A. Cooper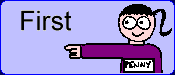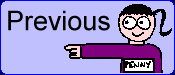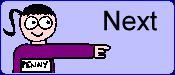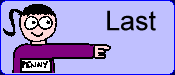 FEB
Mar 2009
APR
1
2
3
4
5
6
7
8
9
10
11
12
13
14
15
16
17
18
19
20
21
22
23
24
25
26
27
28
29
30
31
1
2
3
4
5
6
7
8
9
10
11
You can now vote for Paper or Plastic? at TopWebComics by clicking here:
- if you want to :)
0025 - What Hiring Process?
This strip was originally drawn with Sue and Frank in place of Laura and Rob... But then I figured that the managers would most likely have some idea of the people working for them, and the comment about the hiring process would sound unprofessional coming from Sue's mouth. At least with using Laura and Rob, they could have the excuse that they don't get to meet all the people who work for Supa$hoppa... :)
Also, I hope that Rob's presence of mind in pushing the Security Alert button will reassure you, dear reader, into realising that he's not actually stupid... :)
Paper or Plastic? is hosted on ComicGenesis, a free webhosting and site automation service for webcomics.