by Mark A. Cooper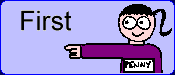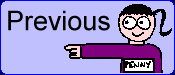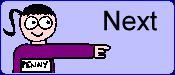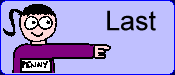 FEB
Mar 2011
APR
27
28
1
2
3
4
5
6
7
8
9
10
11
12
13
14
15
16
17
18
19
20
21
22
23
24
25
26
27
28
29
30
31
1
2
3
4
5
6
7
8
9
You can now vote for Paper or Plastic? at TopWebComics by clicking here:
- if you want to :)
0220 - Dreams
Notes on today's comic (07 Mar 2011):
Now, you might be inclined to think that, since I wrote Penny's comment about my book, I'm suffering from a bad case of Over-Inflated Ego... But the thing is that the people to whom I've shown the book in real life really do like it. One of my friends even described it as "amazing", which was really sweet of her. So in fact, the dialogue written for Penny merely reflects what my friends have said in real life. Honest, guv'nor.
As it is, I'm not deluded about my chances of being published, at least via traditional routes. But on the other hand, when you've got people like Amanda Hocking selling 450,000 digital-download copies of her books, the traditional route is no longer the only option... At any rate, I plan to keep plugging away at the thing, and I'm certainly enjoying it :)
It had been my intention to put this strip out on Thursday, as per schedule. But though I managed to get the background done, I keep drawing Penny too large (I hadn't started on Joe at that point), and it was getting to be rather too much to deal with. So I put it off. Apologies to those of you expecting a comic that day!
News, Views and Just Plain Schmooze...
Thursday 24 February 2011
Changing to Thursday made one heck of a difference; I felt more relaxed about getting the comic done yesterday. I've still got to get changes made on websites which link to this one, so that there's a revised banner. Goodness knows when I'll get around to it.
Wednesday 9 February 2011
First of all, apologies for not putting out a comic on Monday - I had these sketches drawn, although it was way past the deadline for automatic uploading, but I just wasn't feeling up to continuing.
Second, I'm still getting to grips with the tablet PC's pen, so I hope you'll excuse any inconsistency with the drawing. I'm also drawing sketches much smaller than they need to be, which is causing problems later on. Of course, I'm not practicing anywhere near enough.
Last, but by no means least, a happy birthday to my mum, Sandra, who is 59 on Friday!
Monday 31 January 2011
I'd like to take the opportunity to say a huge
THANK YOU!
...to my brother, Patrick Johnson! When my laptop died, he very kindly said that he would send me - free, gratis and for nothing - his old Tablet PC that he was no longer using; he added that it could come in handy for drawing the strips... The thing is awesome, and I'm so happy with it! Thank you so much Patrick! (Now I'll have to up my game to do the tablet justice...)
Monday 24 January 2011
I'm back! Sorry for being away for two weeks, but the ribs were really bothering me the first week, and I still wasn't sure by the time the second week came along. But, I'm back now!
Since I've been away, there's been a visitor from Zambia, making 95 countries!
Monday 3 January 2011
Happy New Year! I forgot to mention it, but Latvia has joined the list of visiting countries... And, within the last few days, there's been a visitor from Senegal, too! That brings the country count up to 94, and the visitor count over 8,100 :)
Paper or Plastic? is hosted on ComicGenesis, a free webhosting and site automation service for webcomics.