by Mark A. Cooper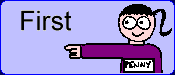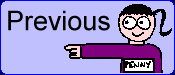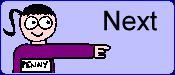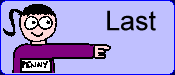 Dec 2008
JAN
30
1
2
3
4
5
6
7
8
9
10
11
12
13
14
15
16
17
18
19
20
21
22
23
24
25
26
27
28
29
30
31
1
2
3
4
5
6
7
8
9
10
You can now vote for Paper or Plastic? at TopWebComics by clicking here:
- if you want to :)
0002 - Sack, Not Bag
Merry Christmas, everyone! I've decided to change things a little bit, and so the comic will be updated every Monday and Wednesday... That means I'm good through to February rather than April, so I'd better get some more done! :)
I've also signed up a dedicated contact email address for the comic - click the Links / Contact button to find out more.
Paper or Plastic? is hosted on ComicGenesis, a free webhosting and site automation service for webcomics.