by Mark A. Cooper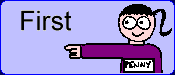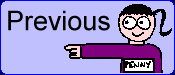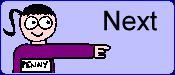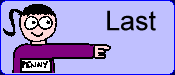 JAN
Feb 2009
MAR
1
2
3
4
5
6
7
8
9
10
11
12
13
14
15
16
17
18
19
20
21
22
23
24
25
26
27
28
1
2
3
4
5
6
7
8
9
10
11
12
13
14
You can now vote for Paper or Plastic? at TopWebComics by clicking here:
- if you want to :)
0014 - ESP
A strip based on something I said to a guest at Target... although it's slightly altered from what I originally said: Instead of "extravagant", I'd said "expensive"! However, given that the first version of this was originally Target-themed, I felt it would be inappropriate to use that particular word, so I changed it. Of course, now that Supa$hoppa replaced Target, it doesn't really matter any more...
Paper or Plastic? is hosted on ComicGenesis, a free webhosting and site automation service for webcomics.