by Mark A. Cooper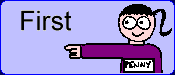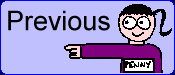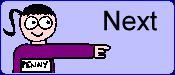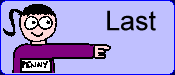 DEC
Jan 2009
FEB
28
29
30
31
1
2
3
4
5
6
7
8
9
10
11
12
13
14
15
16
17
18
19
20
21
22
23
24
25
26
27
28
29
30
31
1
2
3
4
5
6
7
You can now vote for Paper or Plastic? at TopWebComics by clicking here:
- if you want to :)
0009 - Lazy Worker
This was the result of a rather convoluted train of thought... Given that, at Target, we're supposed to ask every single guest we encounter, "Can I help you find something?", I reached the conclusion that it would be less tiresome if we had something like the Staples® Easy Button™, re-recorded with that phrase. But let's face it, a parrot is funnier... And yes, the errant staff member is paying homage to a certain pirate of the Caribbean...
Paper or Plastic? is hosted on ComicGenesis, a free webhosting and site automation service for webcomics.