by Mark A. Cooper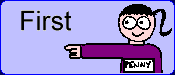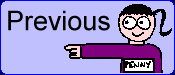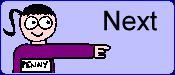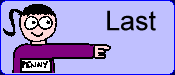 DEC
Jan 2009
FEB
28
29
30
31
1
2
3
4
5
6
7
8
9
10
11
12
13
14
15
16
17
18
19
20
21
22
23
24
25
26
27
28
29
30
31
1
2
3
4
5
6
7
You can now vote for Paper or Plastic? at TopWebComics by clicking here:
- if you want to :)
0011 - How Fresh?
I wanted to use my friend Jeff in a strip, and I managed to find a suitably unusual way for him to appear...
In addition to the usual updates on Mondays and Wednesdays, there's going to be an extra comic on Sunday, February 1, to pay homage to a certain annual (American) football event, so don't forget to pay a visit!
Paper or Plastic? is hosted on ComicGenesis, a free webhosting and site automation service for webcomics.